As an organization it is Paradigm Foundation's goal to raise funding to build new homes for families who fall within the World Bank's designation of  extreme poverty (those who live on less than $1.25/day). What you may not know, is the immediate impact the family may experience once they move in. We took great care and did much research when developing our plans to create an adequate shelter which met both sociological and physical needs. It was important for us to not just provide a structure, but one that would fit culturally, improve health conditions (25% of all preventable ill-health originates from substandard housing) and increase overall safety.  The image below shows how most families typically live in these impoverished communities and all of the benefits the Paradigm home provides.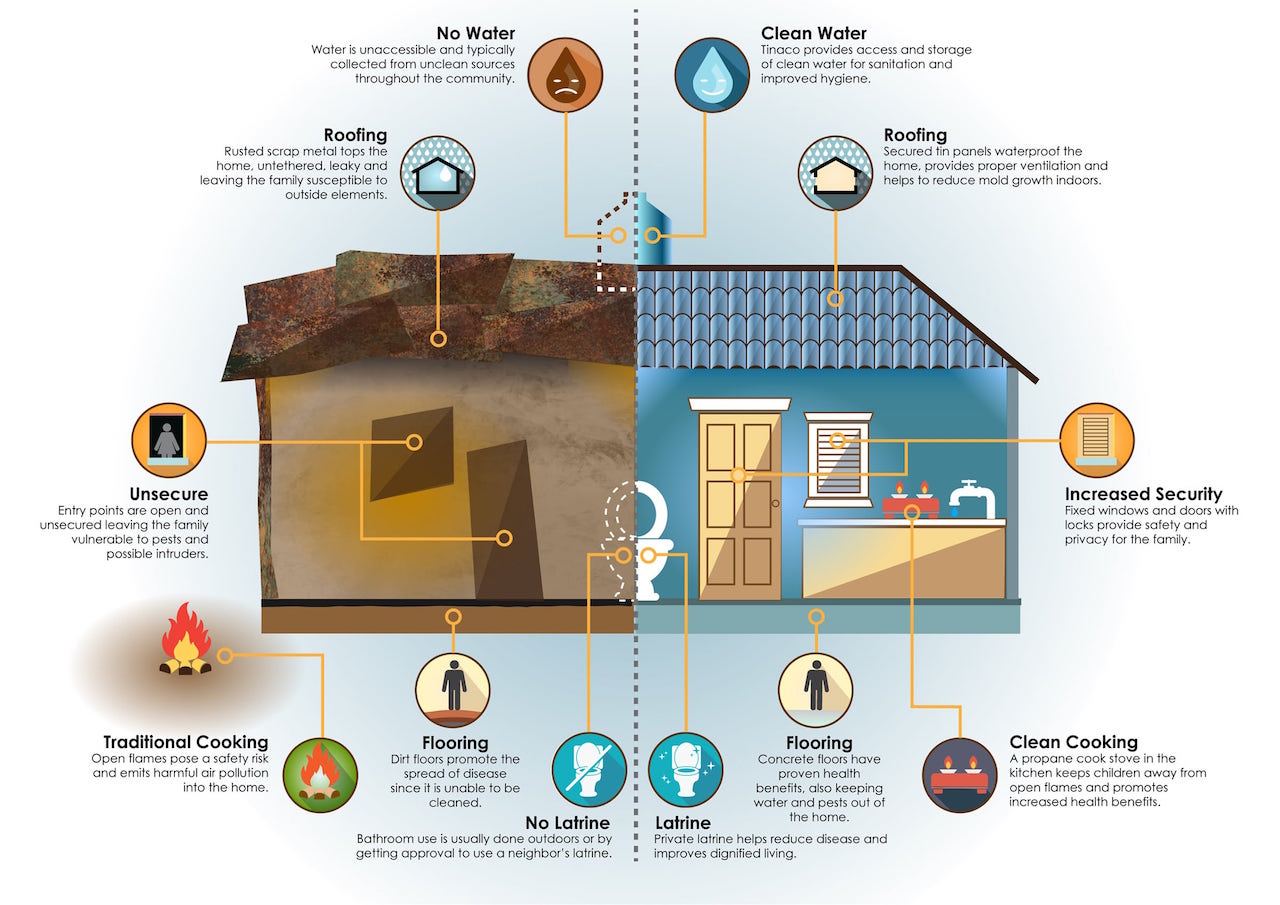 Our holistic program starts by providing short-term aid through home construction but it's important in poverty alleviation to not stop there. Once the home is complete, families are supported by their local church (and the Vida Abundante program), learning trades and skill sets, nutrition and stronger spiritual foundations. All of these have direct impact on lasting transformation, growth and overall community development.
We see our homes as beacons of hope and need your help to have the kind of impact that will forever change impoverished families and the communities they live in. Will YOU join us? There is MUCH work to be done!
Want to help with construction and get more info on joining a build in the Dominican Republic? CLICK HERE