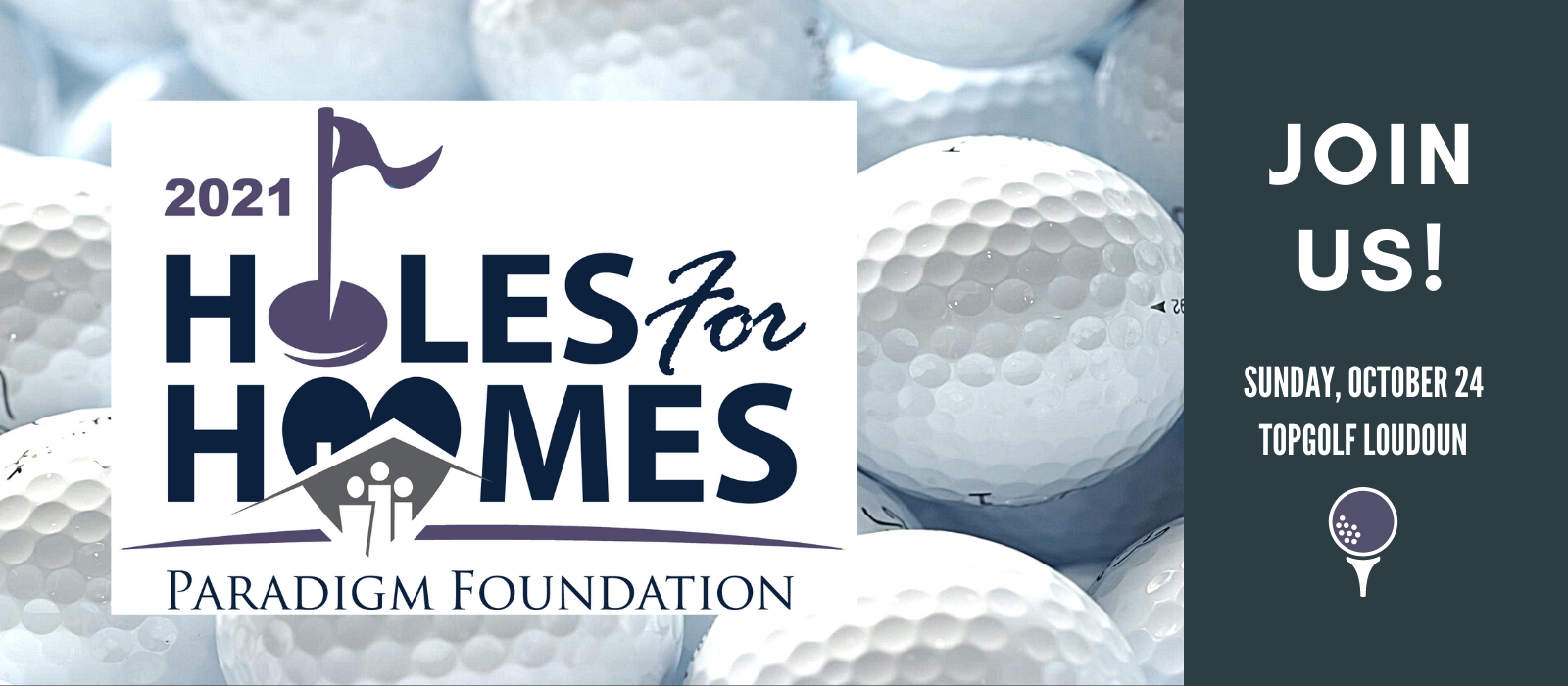 Often imitated, never duplicated – our annual fundraiser at TopGolf is back after a year off.  We are expecting Holes for Homes 2021 to be our biggest yet -why is this exciting?
1. You have the chance to bring your family and friends out for a night of good ole' fashioned fun, all while giving back.
2. Your coming out and showing support will have a direct impact on a family living in extreme poverty.
That's a win-win if we ever heard one!
This year our goal is to raise enough funds to serve 5 families in need of a new home. We can only do that if you join us, get your tickets, tell all of your family and friends to do the same so together we can serve those living in poverty dignified housing and the love of Jesus.
As always, great food and beverages are included in your ticket price, as well as 2 hours of TopGolf!
Do you own a company and would like to show your support through a sponsorship? Email: jwinter@paradigmfoundation.org for more info!
We hope to see you at Holes for Homes 2021!
Learn More
**While participating in events held or sponsored by the Paradigm Foundation ("PF"), "social distancing" must be practiced and face coverings worn when necessary to reduce the risks of exposure to COVID- 19. Because COVID-19 is extremely contagious and is spread mainly from person-to-person contact, PF cannot guarantee that its participants, volunteers, partners, or others in attendance will not become infected with COVID-19. By attending, observing or participating in the event, You acknowledge and assume all risks and dangers associated with your participation and/or attendance at the event.**